Opening up the world of comparative multibank FX execution
MillTechFX is a comparative multibank FX marketplace accessed via our platform and outsourced execution services.
We aim to significantly reduce your execution and hedging costs by giving you access to our wholesale FX rates from 10+ banks with total transparency.
Designed specifically for Fund Managers, Institutional Investors, and Corporate Treasurers.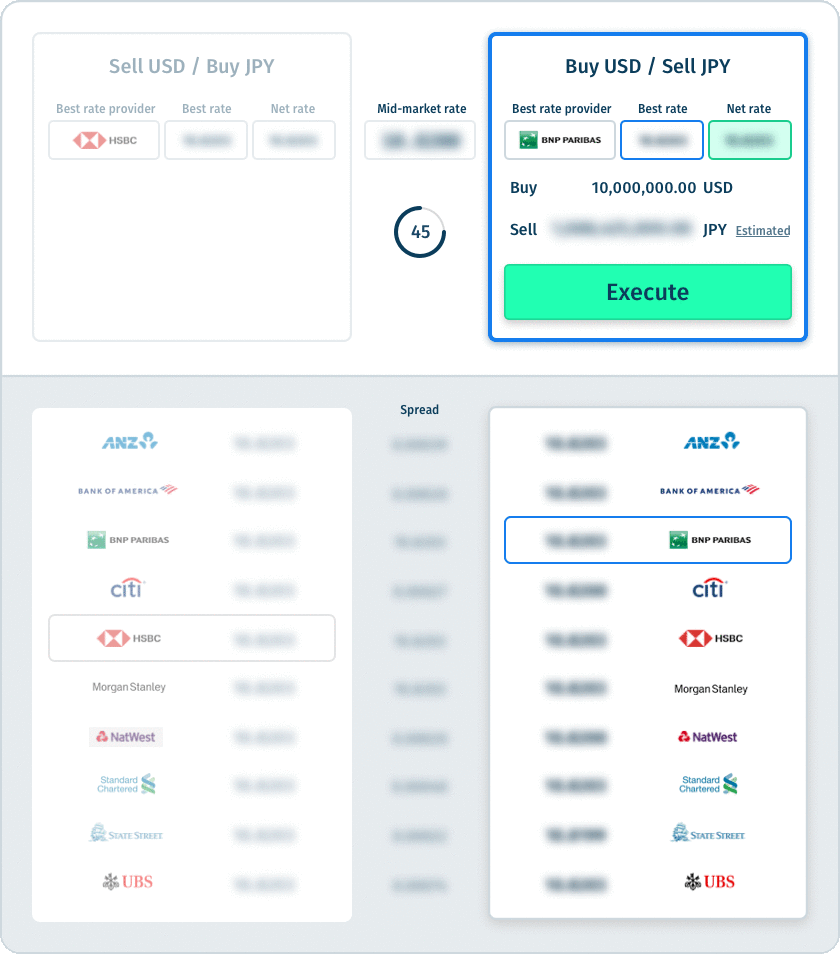 The above is for illustrative purposes only
Centralised access to our pricing efficiency from some of the world's largest banks
Multibank FX Platform
To give you:
Streamline Operational Workflows
Comparative Multibank FX Rates
Customised dashboard and reporting
Find out more
Outsourced Execution Services
Giving you:
Share class and Asset level hedging
Independent Advisory and Operational Oversight
Best Execution and Full Transparency
Find out more
Your Independent Multibank Currency Solution
MillTechFX is the execution and hedging affiliate of Millennium Global Investments, one of the largest specialist currency managers.
Cutting-Edge Technology
Streamline your operational workflows through a single interface for execution, real-time reporting plus collateral and settlement management.
The data within the image is for illustrative purposes only.
Request a demo
Uncover hidden costs with your independent Transaction Cost Analysis (TCA)
Your free report analyses your FX transaction history to reveal any hidden costs and show how much you could save by using MillTechFX.
Request a free TCA
Regulation
Millennium Global Treasury Services is authorised and regulated by the Financial Conduct Authority (FRN 911636), registered as an MSB with FINTRAC (M20260136) and a member of the NFA registered with the CFTC as a CTA (0529364).