< Return
Macro and Currency Outlook for Q3 2021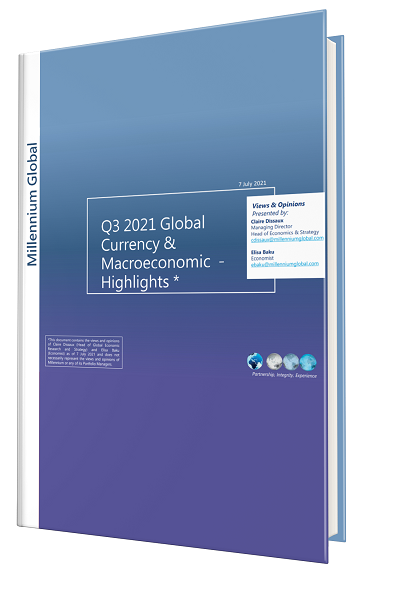 Millennium Global is pleased to share its latest Q3 2021 Currency and Macro Quarterly Outlook  document:
A fragile, uneven and incomplete global recovery, pointing to differentiated pace of growth across and within regions.
 The unique case of US inflation surge in 2021 to lead to increased central bank divergence, with continued hawkishness from BoC, Norges Bank, a less dovish stance from the BoE, RBA and additional accommodation from the BoJ, ECB to expect in our view.
Looking for selective support for emerging market currencies from hawkish central banks (MXN, RUB), terms-of-trade gains (ZAR) or cyclical factors (KRW, ILS).