< Return
Macro and Currency Outlook for Q4 2020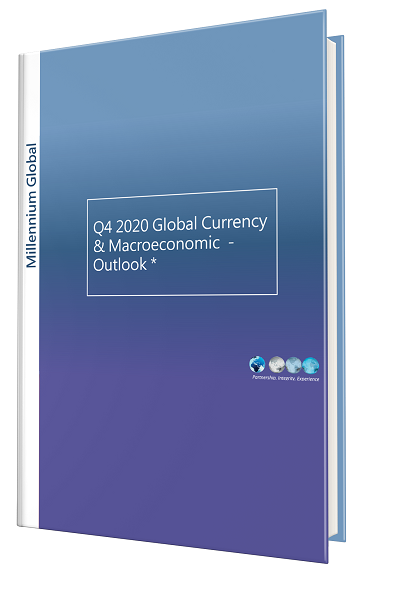 Millennium Global has recorded a webcast of its Macro and Currency Outlook for Q4 2020, prepared and presented by our Head of Global Economic Research and Strategy, Claire Dissaux.
Macro policies are shifting from emergency measures to longer-term support to the recovery. Fiscal policy is in the driving seat while monetary policy is expected to cooperate (e.g. ECB, BoJ, BoC) or even be proactive (e.g. Fed, BoE).
The Fed is not alone in facing too low inflation and most central banks are now focused on labour market slack, which points to further monetary easing, including by the RBA and BoE in November in our view.
A large fiscal expansion under a Biden administration expected to be accommodated by the Fed sets the stage for a negative USD environment in our view given the outlook for widening twin deficits and low real interest rates.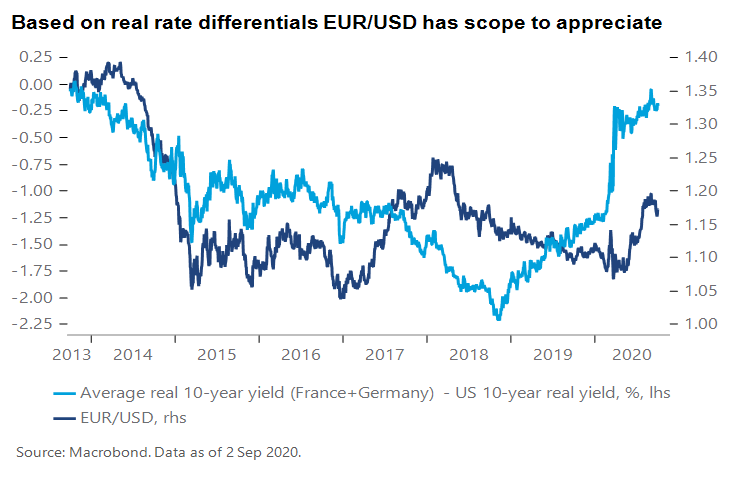 We expect the ECB to remain reactive as fiscal support is extended into 2021, with a likely increase in asset purchases in Dec 2020, keeping EUR/USD supported by real rate differentials.
We see the Suga administration in Japan as focused on structural reforms rather than near-term reflation so that the BoJ will be unable to stop the downward trend in inflation expectations and its bullish impact on JPY vs. USD.
In our view GBP has not fully priced the impact from non-tariff barriers for trade from a skinny FTA or worse with the EU. Relative growth and monetary policy expectations also play against GBP on a trade-weighted basis.
Emerging markets should benefit from positive chain effects as sharp external rebalancing has been achieved, inflation remains under control and central banks become more conservative. All of this should underpin a return of foreign investors amid EM growth rebound, especially in India, Mexico, Poland and Brazil, which leaves INR, MXN, PLN and BRL attractive.