< Return
MillTechFX CFO FX Report 2022 - The intensifying FX challenges for Fund Managers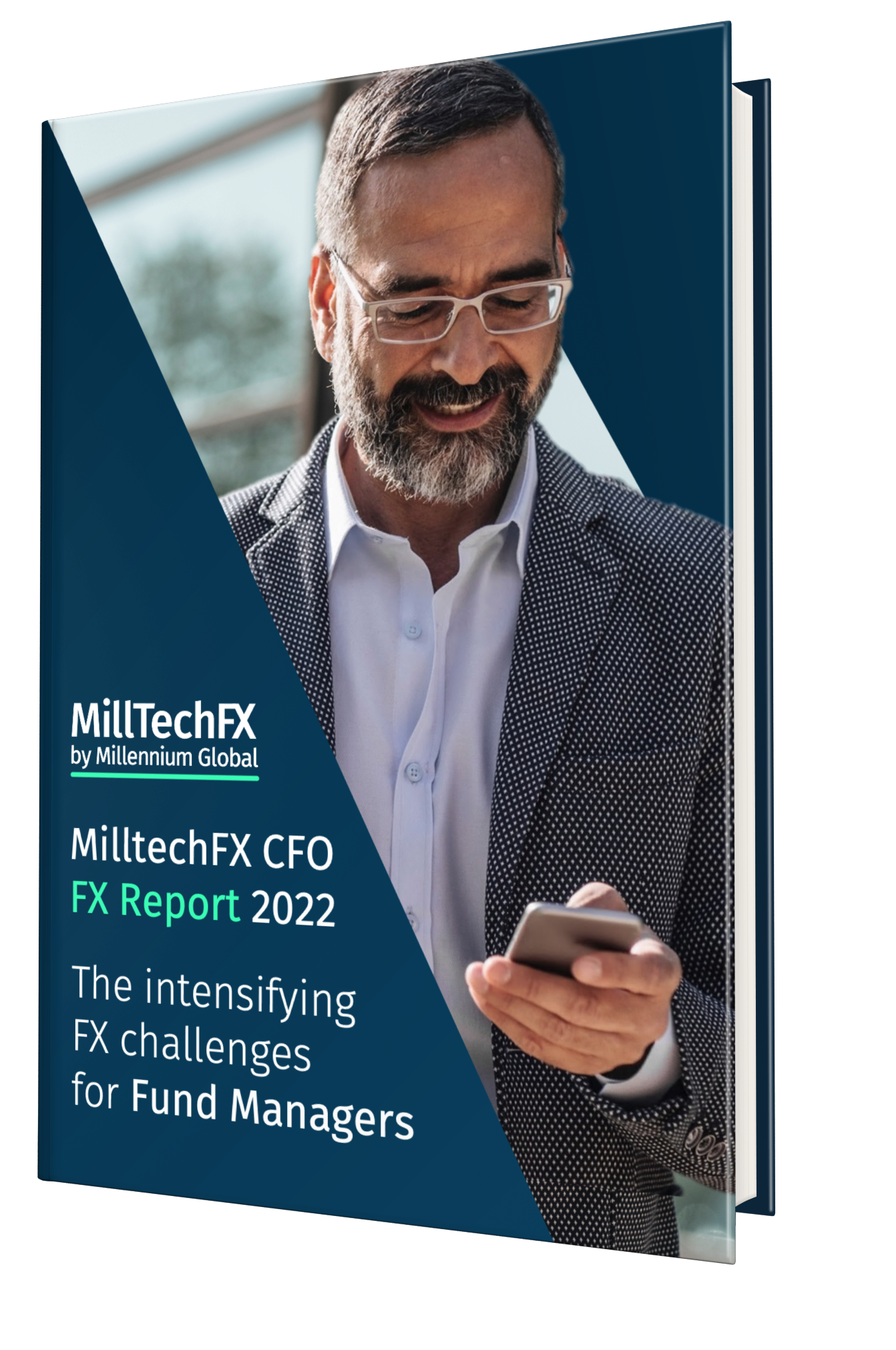 Volatility has dominated the foreign exchange (FX) market so far in 2022, driven by high inflation, rising interest rates and geopolitical issues. The FX challenges for CFOs are intensifying with the rising threat of currency movements negatively impacting their investment returns. A series of market-moving events in recent years has placed the importance of having a FX strategy firmly back in the spotlight. However, many fund managers have traditionally struggled with a number of issues when it comes to their FX setup.
With this in mind, Censuswide conducted a survey on MillTechFX's behalf of 250 senior finance decision-makers at fund managers to review where they are on their FX journey and where they would like to get to. The 'MillTechFX FX Survey 2022: The intensifying FX challenges for fund managers' explores how important FX is for fund managers, how much resource they dedicate to FX, challenges they face and solutions they are exploring.
This data refers to a survey conducted by Censuswide on MillTechFX's behalf between June 2022 – July 2022, based on a survey of 250 CFO's, treasurers and senior finance decision-makers at asset management firms.