< Return
The MillTechFX North America CFO FX Report 2023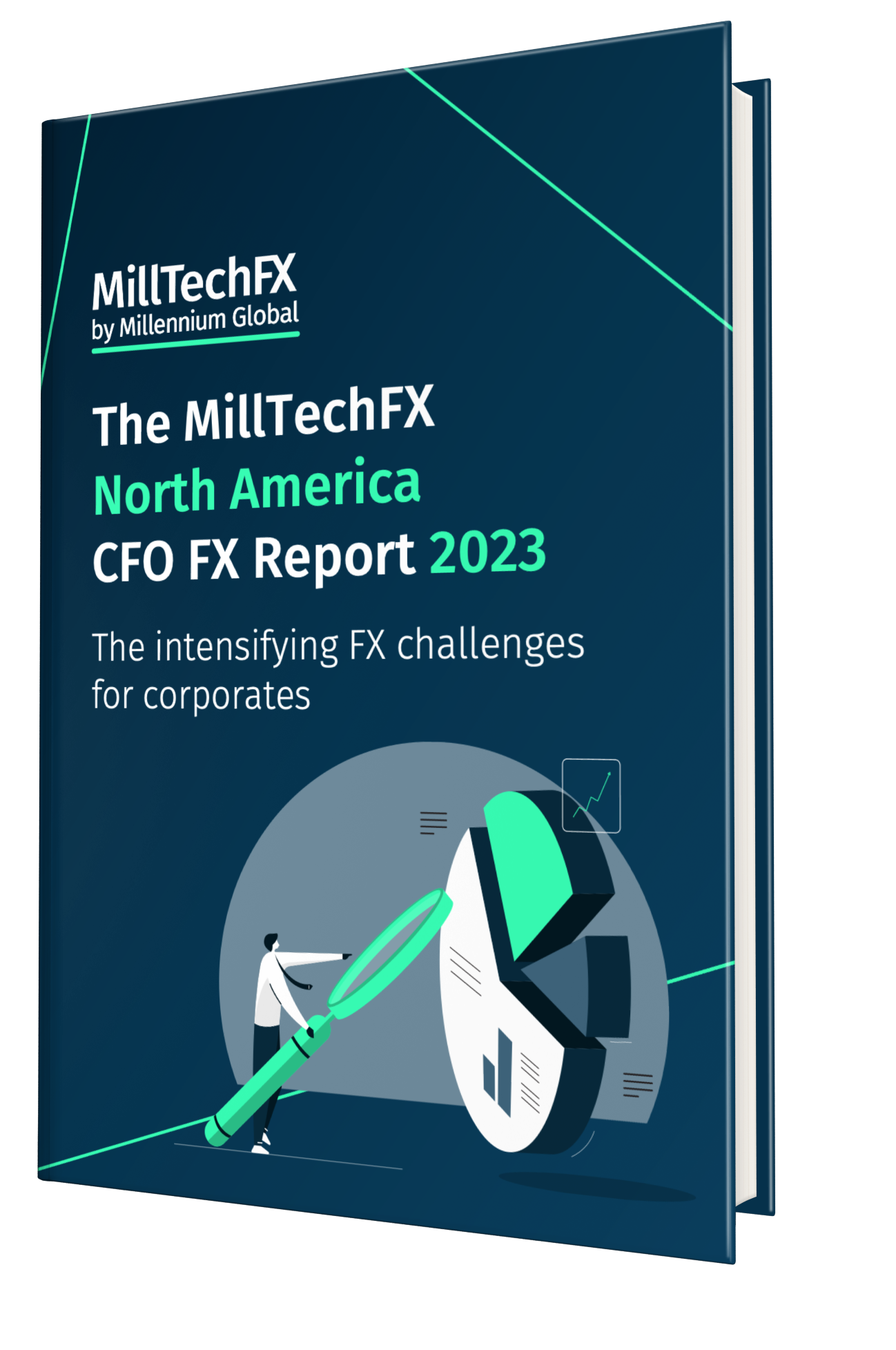 FX risk management has risen to the top of the agenda for senior-finance decision makers across North America over the past year. A combination of rising interest rates, high inflation, geopolitical uncertainty, turbulences across the banking sector and US dollar volatility has created an uncertain landscape, which added to the importance of having a robust FX strategy in place.
With this in mind, MillTechFX surveyed 250 senior finance decision-makers at North American corporates to review where they are on their FX journey. The new MillTechFX North American CFO FX Report 2023 explores how many resources they dedicate to FX, current challenges , solutions they are exploring, how they have adapted their FX risk management in the face of heightened volatility and the importance of ESG.
This data refers to a survey conducted by Censuswide on MillTechFX's behalf in May 2023, based on a survey of 250 senior finance decision-makers at North America-based (US and Canada) mid-sized corporates, ranging in market capitalisation from £50 million to £1 billion.