< Return
The MillTechFX North America Fund Manager FX Report 2023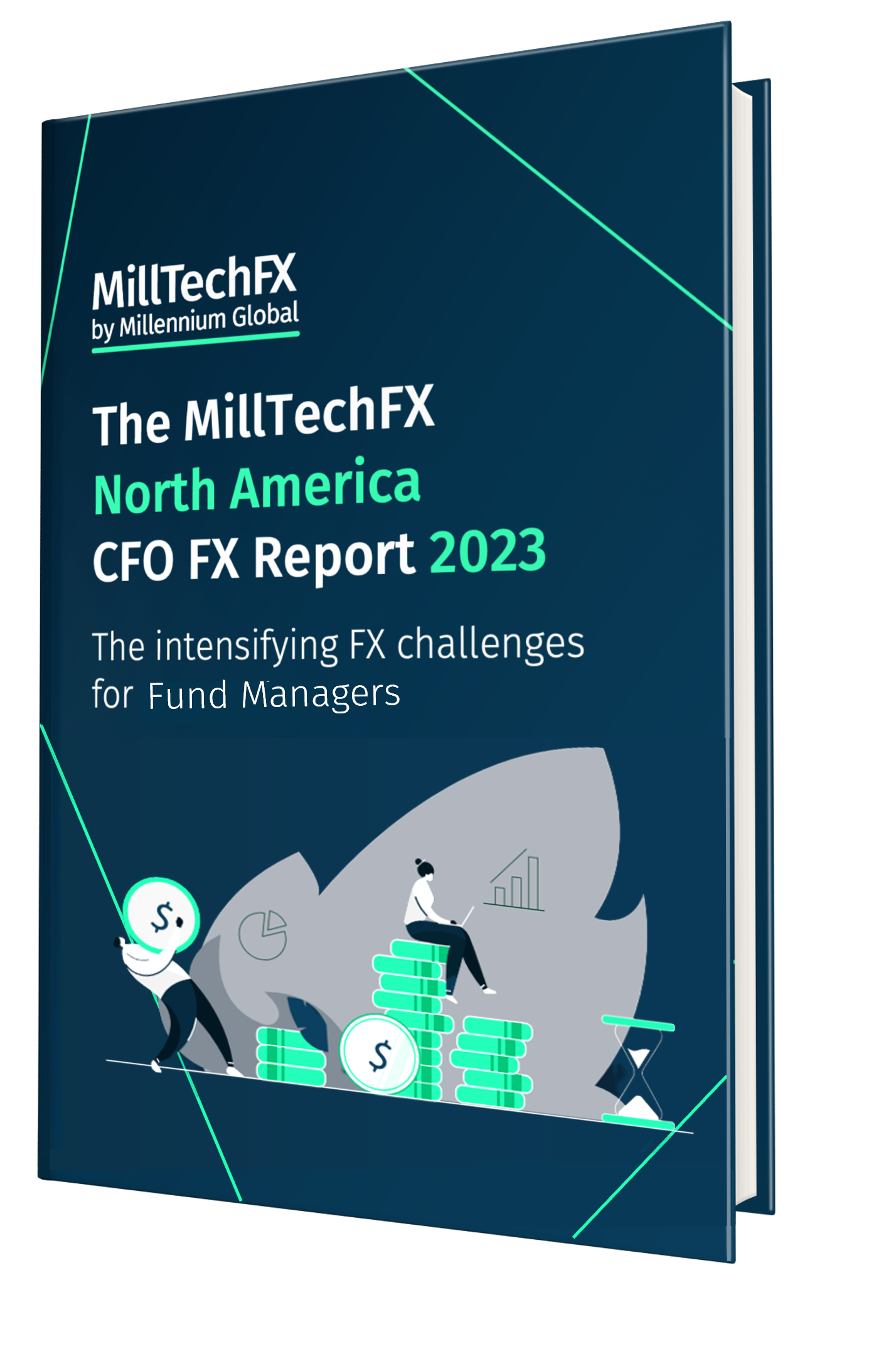 The uncertain environment over the past year of rising interest rates, high inflation, geopolitical uncertainty and the turbulences across the banking sector, has made FX risk an increasingly important priority for many fund managers across North America. However, despite the rising importance of having a robust FX strategy in place, many have traditionally struggled with several issues when it comes to their FX set-up, with two particular pain points: establishing an FX infrastructure that achieves best execution and having to overcome several operational inefficiencies throughout the end-to-end trade process.
MillTechFX surveyed 250 senior finance decision-makers at North American fund managers to review where they are on their FX journey. The new MillTechFX North American CFO FX Report 2023 for Fund Managers explores the main trends in the current FX landscape for fund managers, current challenges , solutions they are exploring, how they have adapted their FX risk management in the face of heightened volatility and the importance of ESG.
This data refers to a survey conducted by Censuswide on MillTechFX's behalf in May 2023, based on a survey of 250 senior finance decision-makers, CFOs, treasurers and senior finance decision-makers at mid-sized asset management firms at North America-based (US and Canada) mid-sized fund managers.