< Return
The MillTechFX UK CFO FX Report 2023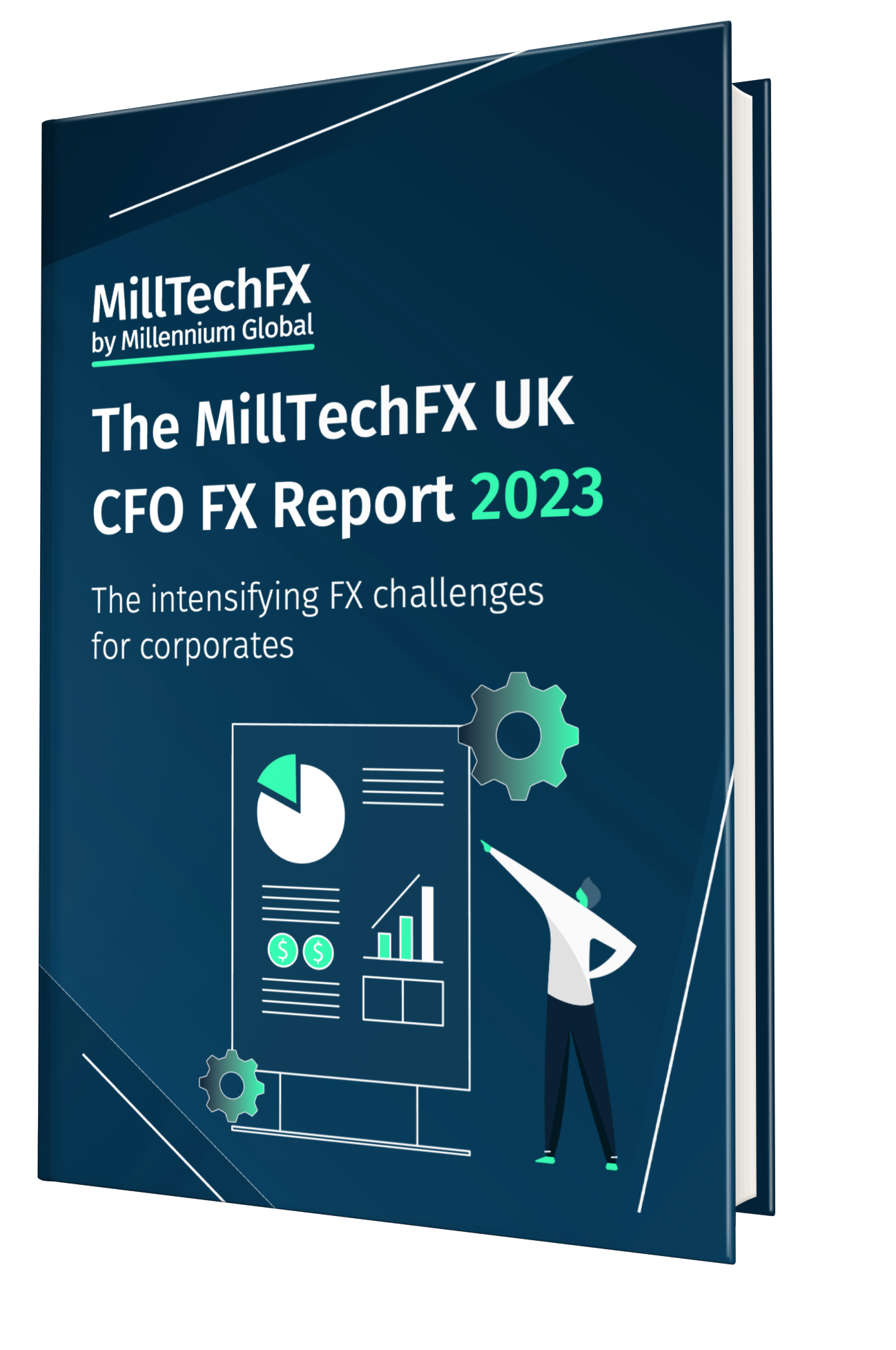 Volatility, rising interest rates, inflation, geopolitical uncertainty plus Sterling and US Dollar currency highs have made an impact on corporates' bottom lines and can make it difficult for treasurers & CFOs to predict what's next.  With this uncertainty set to stay, how can corporates adapt FX risk management strategies to stay ahead of the curve? Our new report for CFOs in the UK is aiming to answer this question and more. The findings offer a unique window into corporates' views on FX, how they're adapting their FX risk management practices and their priorities in the year ahead:
Lack of transparency in FX
Adapting to lower volatility
Counterparty diversification
Automation drive
ESG's continuing rise
This data refers to a survey conducted by Censuswide on MillTechFX's behalf in August 2023, based on a survey of 252 CFO's, treasurers and senior finance decision-makers in mid-sized corporates (described as those who have a market cap of £50mil up to £1 billion).