< Return
The MillTechFX UK Fund Manager Report 2023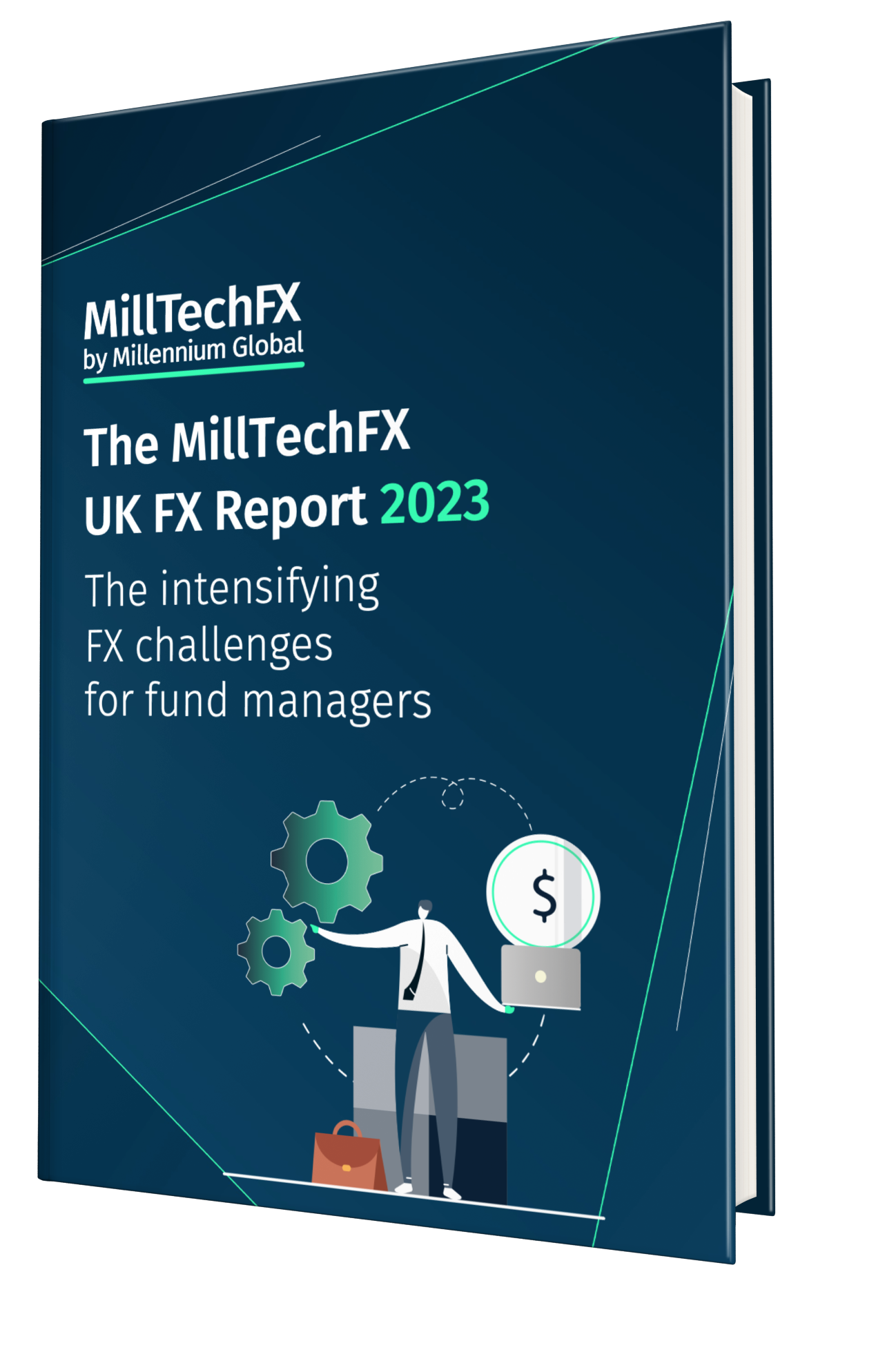 While fund managers are likely to welcome the drop in volatility in recent months, it hasn't gone away completely and it's not the time to become complacent This backdrop, in addition to the wider macro environment, could create uncertainty for returns on fund managers with exposure to foreign currencies. Despite the rising importance of having a robust FX strategy in place, many fund managers have traditionally struggled with several issues when it comes to their FX setup. Our latest research delves deeper into where fund managers are on their FX journey and where they would like to get to:
Mapping FX exposure
Lack of transparency in FX
Adapting to lower volatility
Automation drivers
Counterparty governance is key
ESG & Fund Managers
 *This data refers to a survey conducted by Censuswide on MillTechFX's behalf in August 2023, based on a survey of 250 senior finance decision-makers at mid-sized asset management firms in the UK (described as those with assets under management ranging from £500m to £20b).