< Back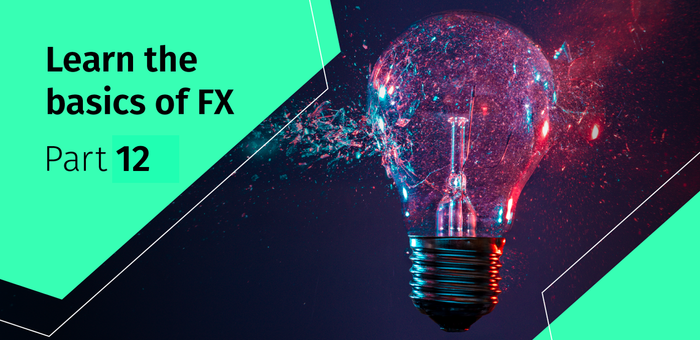 Educational
What is FX-as-a-Service (FXaaS)?
FX-as-a-Service or FXaaS represents the evolution of currency management through automation, integration and validation.
FXaaS involves a tech-enabled integrated solution which provides FX market participants with better market access and improved pricing power, while delivering transparency, reducing costs and minimising operational burden.
It is end-to-end at no additional cost, offering easy and quick onboarding, multi-bank best execution and hedging management, and connectivity into clients' bank accounts, internal systems, administrators or custodians.
The old way of transacting in FX
Many asset managers and corporates rely on manual FX processes which are time-consuming and can increase the likelihood of errors.
Price discovery alone can often involve multiple phone calls and e-mails, and logging into different online platforms just to get a quote from counterparties. As the market moves by the half second, this requires a team of people carrying out each of these tasks simultaneously before collectively deciding which quote to go for.
After a trade is booked, confirmations usually arrive by email, settlement must be processed, payment details entered and checked and approval from different layers of seniority can be required. In some instances, trade information needs to be shared with third parties such as administrators or regulators.
All this internal, manual and siloed communication can be extremely inefficient and may give rise to human error. And this is just for one, single trade. Many organisations execute tens or hundreds of trades every month with different products and mechanics. This entire process can be a huge drain on time and resources.
Digitise your FX processes with FXaaS

An increasing number of asset managers and corporates are now moving away from traditional, cumbersome FX processes and instead are working with FXaaS providers which digitise the FX process from initial price discovery right through to reporting at the end of the trade lifecycle.
Benefits of FXaaS include:
Easy and quick onboarding– Rather than spending months (even years) setting up multiple FX facilities with different counterparties, firms can sign up to a multi-bank marketplace and transact within weeks with multiple counterparty banks.
Best execution and hedging management– Firms benefit from multi-bank access without having to manage multiple relationships and processes. Firms can transparently compare and execute FX rates from multiple providers on a single marketplace and ensure best execution with a simple click of a button.
Cost savings - This model has been proven to save clients up to 80% on their execution costs.
Transparency– FXaaS is a fixed fee service, including third-party Transaction Cost Analysis (TCA) to ensure total cost transparency.
How can MillTechFX help?
MillTechFX is an FX-as-a-Service (FXaaS) pioneer that enables corporates and fund managers to access multi-bank FX rates via an independent FX marketplace.
Our end-to-end solution automates the entire FX workflow and ensures transparent best execution on each and every transaction – saving clients time and costs. We also offer a fixed fee service model, including third-party transaction cost analysis to ensure total transparency.
MillTechFX harnesses the purchasing power of Millennium Global, one of the world's largest currency managers with c. $17.3bn AuM, which transacts over $760bn in annual FX volume*. Via the MillTechFX marketplace, clients can directly access preferential FX rates and credit terms from up to 15 Tier one counterparty banks.
With FXaaS, trades can be executed in minutes rather than hours within an automated end-to-end solution with transparent best execution. Get in touch to find out more here.
*The AuM managed by Millennium Global Investments Ltd (MGIL) as at 30/06/2022 and is a combination of USD 17,217 million in notional AuM for unfunded managed accounts and USD 122 million AuM in in funded vehicles. The 2021 annual traded volume refers to all Millennium Group activity. Millennium Group comprises Millennium Global Investments Limited, Millennium Global (Europe) SAS and Millennium Global Treasury Services Limited.