< Back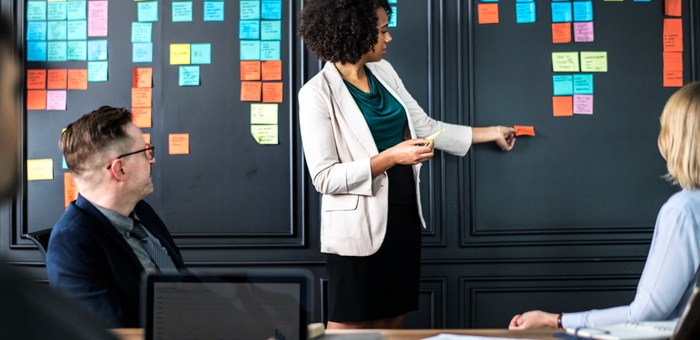 Insights
The CFO Checklist
The pandemic has been a unique experience for many businesses – an economic downturn, coupled with working from home, has meant CFOs may have considered issues that were not previously a priority, or perhaps even on their radar.
In times of adversity, businesses come under increased pressure and the lessons learned in stormy seas will often sharpen the focus on how a company's finance function could evolve during calmer waters.
Taking into account the recent treasury reports published by PwC and HSBC we take a look at how choosing the right FX partner can help achieve what many CFOs consider their key strategic priorities.
Moving parts
If the past 5 years have taught us anything, it is to plan for improbable outcomes. Geopolitical events, like the EU referendum result, or severe market shocks, like the pandemic, can have a huge impact on currency markets. If a business finds itself on the wrong side of an FX market move whilst unhedged, it can lead to significant losses.
Despite that, when it comes to currency markets, some CFOs still adopt a wait and see approach and try to hold out covering their FX requirement until market conditions are more favourable.
57% of CFOs say they suffered lower earnings in the past two years due to significant unhedged FX risk (rising to 77% in EMEA).[i]
Forecasting and visibility has undoubtedly impacted many businesses ability to hedge accurately, but CFOs should aim to ensure they are managing known risks when they can, and do away with opportunistic hedging so bottom lines aren't left exposed to FX market volatility.
Cash is King
In tough times liquidity is precious, whether that's a company's own funds or maintaining sufficient headroom on working capital facilities. Liquidity and funding requirements are one of the biggest challenges faced by corporate treasurers today.[ii]
Businesses should explore ways to eliminate unforeseen demands on free cash flow, and one such demand might arise from financial risk management.
For example,  corporates may have to post collateral against FX hedges in the form of initial or variation margin. After posting cash collateral with an FX counterparty this capital is essentially dormant; it isn't earning a return for the company and can't be accessed at times when they might need it most.
CFOs should explore hedging solutions that are margin free and don't pose a threat to free cashflow.
Automation, Digitisation and Outsourcing
Greater operational scale and complexity of a business is amongst one of the top three challenges faced by corporate treasurers today. [iii]
Against the backdrop of more frequent working from home throughout the pandemic (and perhaps beyond), it's easy to see why 81% of CFOs believe the digitisation of treasury processes has increased in importance in the past three years.[iv]Treasury teams may want to do-away with manual processes to minimise errors whilst working remotely.
CFOs should explore centralised, digitised and real-time FX solutions that the team can access and reference.
CFOs can even look to fully outsource their FX requirement. 44% of CFOs in larger companies (with revenues over $5bn) have outsourced some of their day-to-day treasury functions due to increased process automation and/or digitisation, while a further 29% are at least thinking about outsourcing some functions.[v]
This not only frees up capacity and lets the team focus on other issues, but could simultaneously improve the quality of your firm's FX execution when it's managed by specialists.
ESG
80%+ of CFOs see ESG principles as important in their capex allocation (87%), supply chain (81%) and financial debt (81%)[vi]. 33% of treasurers say that ESG is now being incorporated into decision making on topics such as investments and financing[vii].
ESG-linked FX derivatives are in their infancy, with only a handful of examples cited in ISDA's January 2021 report 'Overview of ESG-related derivatives, products and transactions'[viii], although CFOs should expect these kinds of structures to become more common.
Before ESG-linked derivatives go mainstream, CFOs might want to explore forming relationships with banks, and other service providers, who are aligned with their company's own ESG priorities.
Forming the right relationships
Bank relationship management is central to any businesses achieving their goals and 65% of corporate treasurers have considered rationalization in the past 3 years i.e., having fewer bank accounts to help streamline processes[ix].
On the subject of FX risk management, the HSBC report cites that only 23% of CFOs view their treasury as "best in class" in this area.[x]
CFOs clearly must consider how their external relationships can help them manage FX risk more effectively, but historically this might have meant bringing more banks into the mix rather than fewer.
A possible solution might be to explore multibank execution solutions that offer all the competitive benefits of more banking relationships, without the operational drag.
How MillTechFX can help
MillTechFX by Millennium Global is the FinTech affiliate of Millennium Global Investments, one of the largest specialist currency managers globally. Our multi-bank market helps institutional investors and managers significantly reduce both FX costs and operational burden associated with FX execution and rolling hedging requirements.   
We provide access to a transparent marketplace for comparative FX execution from up to 10+ counterparty banks, while harnessing a unique and significant pricing efficiency for our clients.
 Read more here from our Joe McKenna Blog series.
Disclaimers
This document, including the information provided herein, is provided for information purposes only and does not constitute an invitation or offer to subscribe to or purchase any of the products or services mentioned.
 The information contained is intended for Professional Clients (or elective professional clients only). MillTechFX does not target retail clients as the products offered by MillTechFX are not suitable for, or made available to retail clients. 
 The information herein is not intended to provide, and should not be relied upon for, accounting, legal or tax advice or investment recommendations. You should consult your investment, tax, legal accounting or other advisors.
----------------------------------------------------------
Picture: https://www.freepik.com/photos/meeting - Meeting photo created by rawpixel.com - www.freepik.com.
[i] HSBC 2021 Corporate Risk Management Survey, page 4 hsbc-2021-corporate-risk-management-survey.pdf
[ii] PwC's 2021 Global Treasury Survey, page 4 PwC's 2021 Global Treasury Survey
[iii] PwC's 2021 Global Treasury Survey, page 4 PwC's 2021 Global Treasury Survey
[iv] HSBC 2021 Corporate Risk Management Survey, page 5 hsbc-2021-corporate-risk-management-survey.pdf
[v] HSBC 2021 Corporate Risk Management Survey, page 5 hsbc-2021-corporate-risk-management-survey.pdf
[vi] HSBC 2021 Corporate Risk Management Survey, page 5 hsbc-2021-corporate-risk-management-survey.pdf
[vii] PwC's 2021 Global Treasury Survey, page 8 PwC's 2021 Global Treasury Survey
[viii] Overview-of-ESG-related-Derivatives-Products-and-Transactions.pdf (isda.org)
[ix] PwC's 2021 Global Treasury Survey, page 9 PwC's 2021 Global Treasury Survey
[x] HSBC 2021 Corporate Risk Management Survey, page 4 hsbc-2021-corporate-risk-management-survey.pdf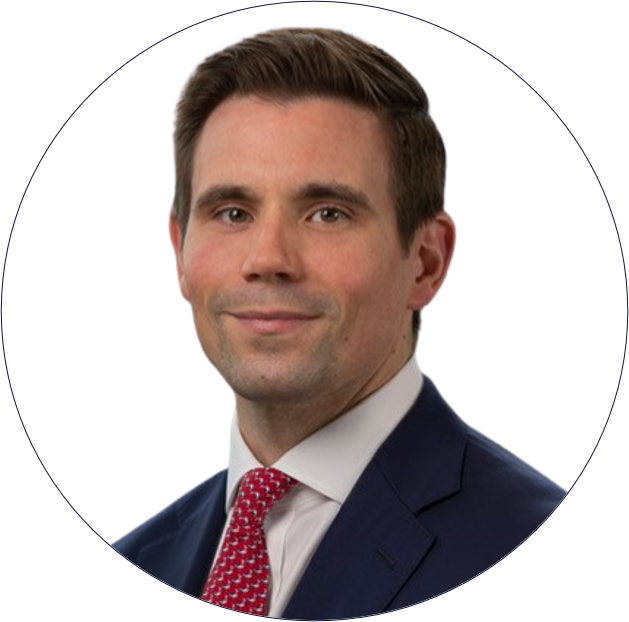 Joe McKenna, Head of Institutional Solutions
Joe has over 15 years of experience working in FX markets and has held various senior positions both in the UK and overseas. Most recently, Joe was on the Investec Fund Solutions team, helping fund managers with bespoke lending and derivative solutions, covering each stage of the fund lifecycle and multiple layers of the capital structure.